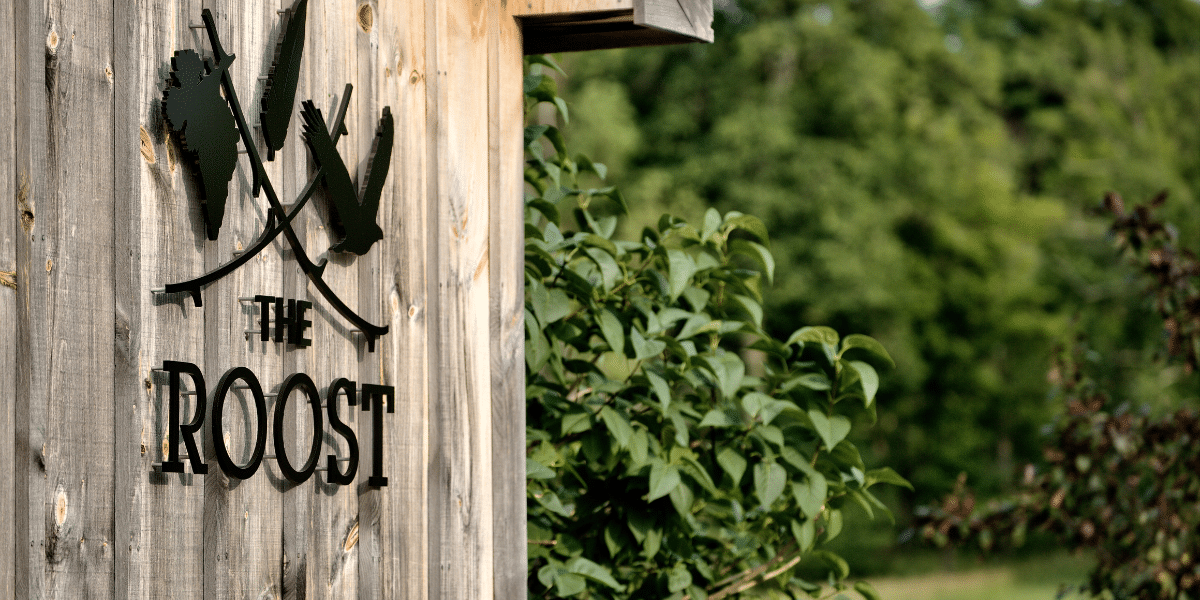 How can we help?
The quickest way to contact us is by email through the form below. We aim to reply to emails and voicemails within one winery business day.
Some FAQs
Do you hosts events or weddings?
Sorry, The Roost does not host weddings. We recommend Georgian Hills, another local winery.
The Roost can sometimes host private corporate or group tastings for up to 25 people during the week outside of peak season, please email us to check availability. Small tasting dinners for up to 15 people are also available with one of our catering partners.
How do I request a charity donation?
Please use the form above. We get many requests for donations so our policy is to prioritise local, charitable organisations. Sorry, we do not donate for 'buck and doe' events.
Are you dog friendly?
Yes! Dogs on a leash are welcome on the Roost's patio. Food safety regulations do not allow dogs inside the tasting room.