The Roost Wine Company
Cold climate wines for heartwarming moments
The Roost is a craft winery run by a tight-knit team in the Blue Mountains. We grow, make and serve seriously good cold climate wine for unserious occasions.
Our wines are sustainably farmed, hand-made, small-batch, and minimal intervention. This way, every bottle is enlivened with our well-nurtured fruit that's imbued with the nuances of our local terroir. Our abundant ecosystem, the escarpment loam, and the Georgian Bay climate all work together to create a remarkable sense of place that shines through in every glass.
And, if you visit us during the summer months, you can try our wine along with a cheese and charcuterie board in our 19th century barn that overlooks the Beaver Valley. We also have a great patio for those gorgeous summer days, and its handy cover means you're covered even if it rains. We're just 15 minutes from Thornbury and 25 minutes from Collingwood.
Anyway, that's the short story. If you want to tell a better one as you pour our wine for your friends around the dinner table, read below.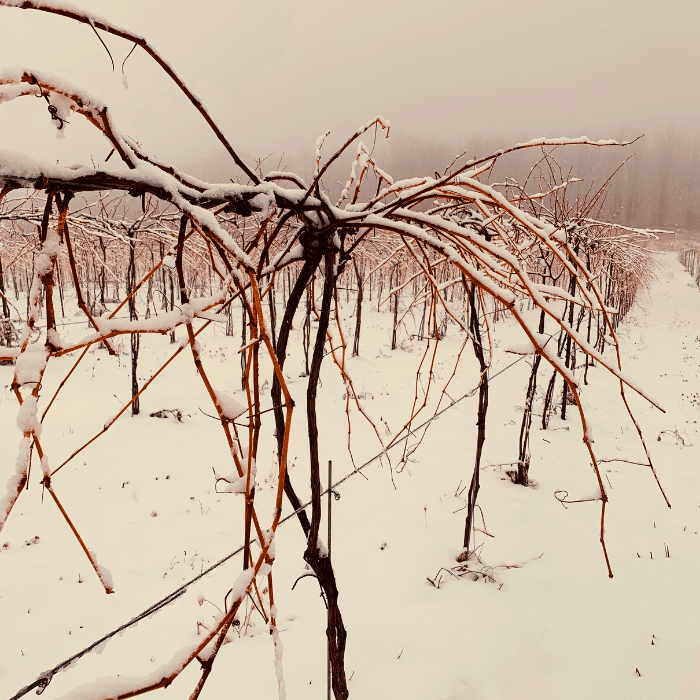 A winery on the fringes dedicated to pushing the boundaries of cold climate wines
Few winemakers have braved the marginal wine growing region of The Blue Mountains. But the awe inspiring Niagara Escarpment is fertile ground for grapes that are reflective of the incredible beauty and natural environment around us. When we started out it made sense (and still does) to try to grow grapes that respected nature, and reflected a love of the land and place.
So, when we began the process of creating The Roost, we decided to turn the challenging climate into a strength.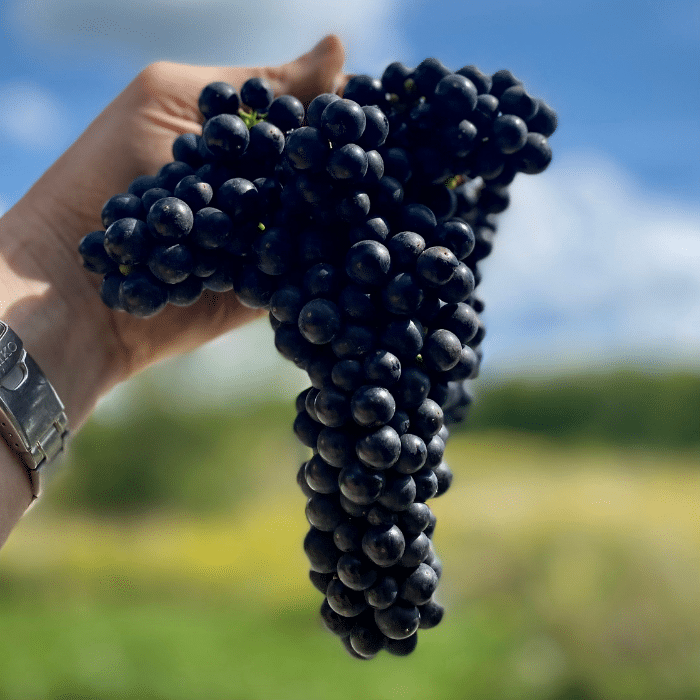 Amazing new cold climate varietals
It's just a fact that regular European grape varieties don't grow well in freezing conditions. Thankfully some like-minded wine industry folks around the world had already been tackling that troublesome issue for decades. Through careful crossings, grape varieties like Marquette and Frontenac were emerging that were cold and disease resistant and capable of making great wine. In other words, they were perfect for our Georgian Bay climate.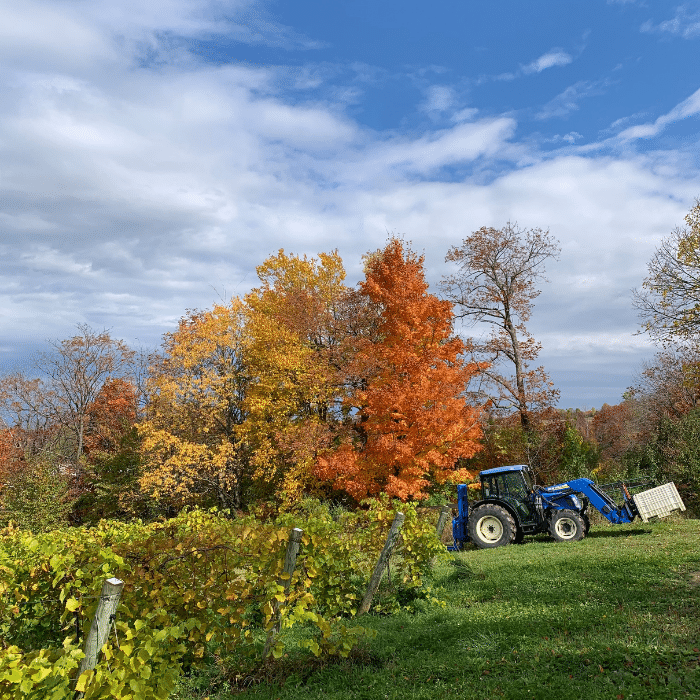 Sustainable viticulture
These new disease and cold resistant grape varieties meant we didn't have to resort to heavy use of synthetic fertilizers and other interventions to keep the fruit healthy. Instead, the vines could flourish here naturally.
After all, as is the case with other premium producers, the viticultural philosophy was to work with the land, instead of making the land work for us. From the start we committed to maintaining the vines using sustainable farming practices—no unnecessary chemicals or fertilizers.
Our 19th-century barn
To provide a setting that matched the wines, we renovated a 19th-century barn that was disassembled from a property two hours south and reconstructed on the farm property in the early 2000s.
Among the charming rustic beams, friendly staff and blooming garden, people could now enjoy the wine with a cheese and charcuterie board overlooking the vineyard and the spectacular setting. Isn't that nice?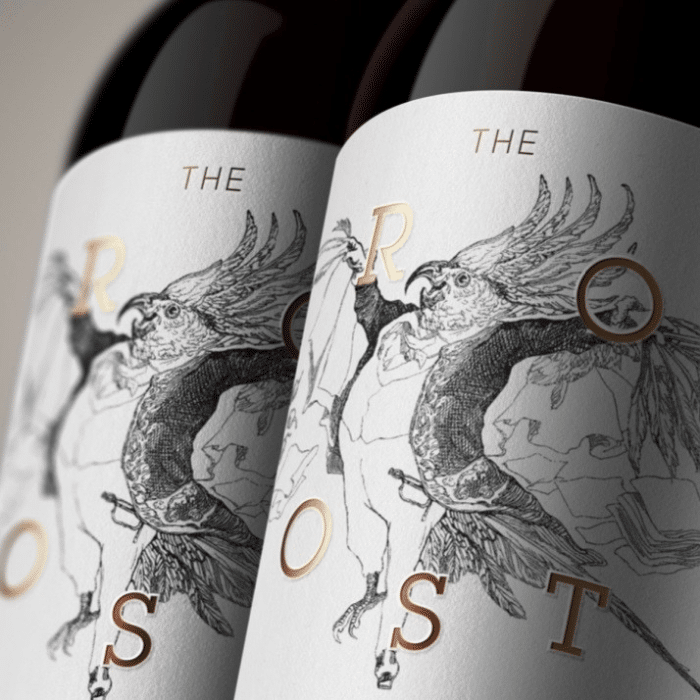 A new standard of cold climate wines
Over time, we've grown into what is now considered one of the area's premier wineries. (That's what the experts say, anyway). In fact, in the Canadian wine world, we've been called innovators in cold climate wines.
Yet, we've decided to keep things small and local. After all, smaller fruit is often more concentrated and flavoursome which makes wine more interesting and nuanced. At The Roost, we like to be the same.
Today, the wine and the winery are a go-to among circles of visitors, locals, and wine buffs who want to step outside the norm and, in the striking surrounds of the Blue Mountains, have a one-of-a-kind cold climate wine experience.